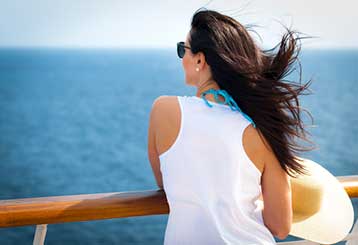 Cruises
There's nothing like a cruise to ease your tensions! Our Cruise Specialists will provide you with expert planning of the Cruise Experience of a Lifetime!
More +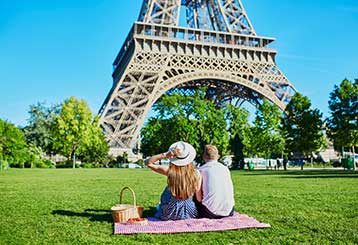 Vacations
Whether you are looking for History, Adventure, Exciting Destinations or just a Peaceful Getaway, we can help you create the Perfect Vacation.
More +
Welcome to Travels with Flea, LLC
I am Felecia C. Leak, owner of Travels with Flea LLC



I began my travel agency, Travels with Flea LLC, in 1995 after completing what I thought was the end of my education in the tourism field.  Little did I know, at that time, that, in the travel planning industry, education is ongoing.  I enjoy utilizing my passion for travel coupled with a strong desire to assist others, to create memorable vacations with and for my clients.



I enjoy meeting new people and, hopefully, potential clients and building a relationship with them.  First and foremost, it is my desire to build a personal relationship with them so that I can become familiar with what their preferences are when it comes to travel.  This is important in being able to determine the "right" vacation for them.  In learning what their preferences are, I will then have the ability to apply these to their travel plans, thus enabling them to experience the vacation of a lifetime!



I am a member of the Signature Travel Network which allows me the opportunity to offer clients exclusive amenities and perks; for example, On board cruise credits and delicious meals at Signature hotels. This close affiliation with Signature Travel Network helps to build and strengthen relationships with hotels, tour operators and cruise lines.  These affiliations benefit the client in that I can now offer them many unique experiences not found elsewhere.



I have lived in the great state o fCalifornia for 56 years; and, while working full-time at a non travel industry job, I was able to obtain both my Bachelor's of Science and Master's of Science degrees in Criminal Justice, with a minor in Tourism.  



I currently reside with my small, but wonderful family, my father and son.